News & Events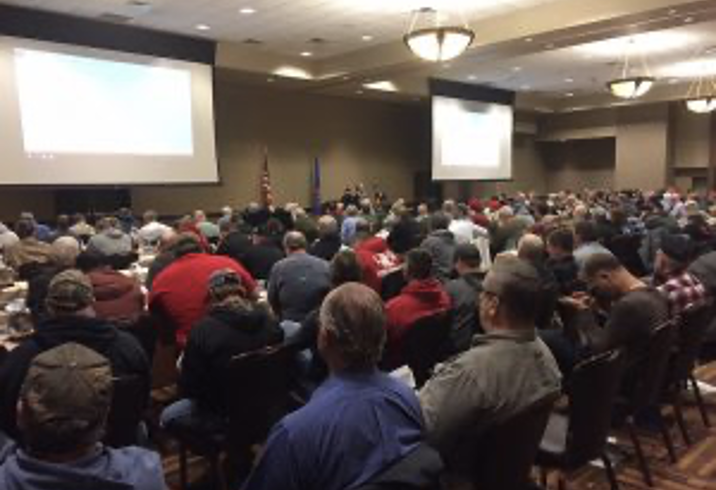 WWWA Groundwater Conference
The Wisconsin Water Well Association is proud to hold the Annual Wisconsin Groundwater Conference. It's an opportunity for license holders to earn continuing education credits, network with vendors, and engage in family-friendly fun. While COVID-19 disrupted our plans in 2020 and 2021, we are excited to take this time to plan the next Wisconsin Groundwater Conference!
Upcoming Conference Dates
2022: January 19 – 21
2023: January 18 – 20
2024: January 17 – 19
2025: January 15 – 17
2026: January 7 – 9
 2021 Continuing Education
This year we are excited to offer you virtual continuing education on a dedicated Virtual Learning Platform! No program downloading, Zoom video calls or days off from work required. Your training schedule is up to you! 
The platform is open, March 10th through Dec 1st! Get started by watching this quick How-To video or read more details by clicking below. 
WWWA Classified Advertisements
As a new membership benefit, WWWA has created a Classified Ad section of the website. For FREE, WWWA members may post used equipment or surplus product on this section of the website, and all visitors to the WWWA website. 
Classified Ad Details:
Non-members may post at $175 per posting, payment required prior to posting.
Postings are limited be limited to 250 words + contact information/details.
Posts may have up to four (4) images/photos included.
Posts are published for up to 30-days or until they're sold, whichever comes first.
WWWA office has full editing rights on posts.
WWWA office has full discretion of whether or not a post is published.
Posts are intended to offload used or over purchased equipment and product.
Posts are not intended for sale of new items.