The Well Log Newsletter
The Well Log is a wonderful resource to keep up-to-date on events and issues concerning the water well industry.
To advertise, submit an article, or recognize industry members In Memorium please contact the Association office at 414-488-3908 or e-mail us at [email protected].
Fall/Winter 2022 Issue Available Now! Click Here to Download
Newsletter Archive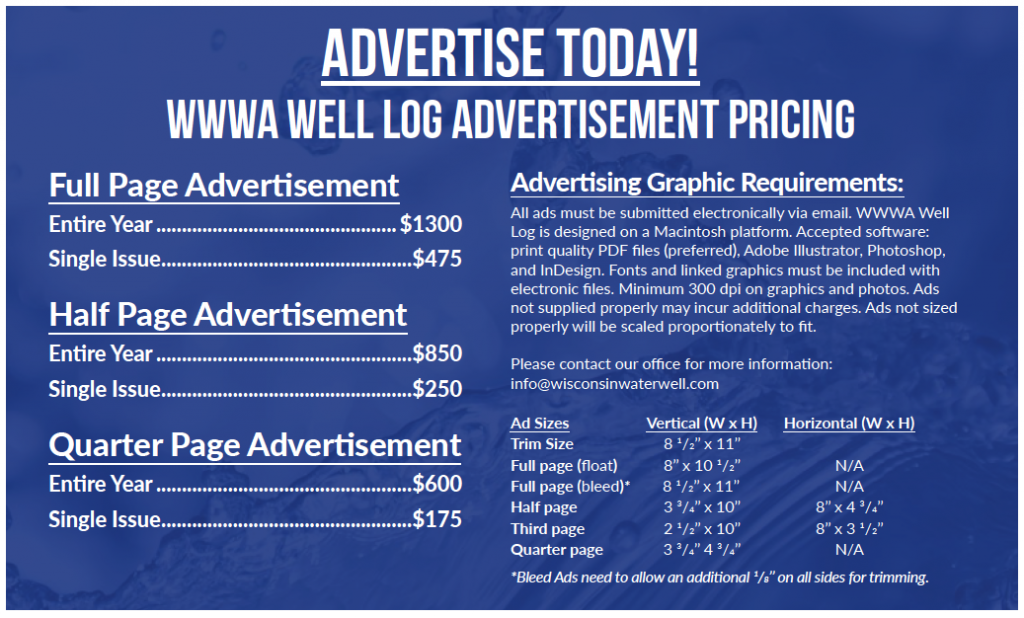 *Bleed Ads need to allow an additional 1/8" on all sides for trimming.